August 27, 2013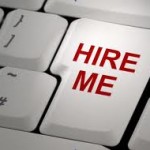 In today's challenging career market, it's necessary to take advantage of everything available that can help score that perfect job. A newer, up-and-coming tool is a virtual resume. Virtual resumes are an available resource for people to share more about themselves in a creative way. With the ubiquity of digital connectivity, it is easier to provide more dynamic content and personal brand features online.
Virtual resumes help to create a stronger brand presence by solidifying personal information and past history, while also bringing the information to life in an aesthetically pleasing way. A virtual resume is a page that showcases all the information that would normally be on a resume or a LinkedIn page and presents the information in a visually compelling format. Whereas traditional resumes are static and difficult to get certain facts to stand out, virtual resumes are dynamic. Information such as past work experience and education can be packaged graphically. All material is usually shown in bright colors [easy to customize] and is virtually active with the viewer. Each site offers different tools and looks. However, with each virtual resume site, the feeling of having personalized information that jumps off the page can be found. With most sites you have the choice of a personal web page that can be public, only available to those you specify, or completely hidden while you make renovations. Information in most cases can be easily transferred by logging in with a LinkedIn account. As well, any facts shifted from a LinkedIn account or previously entered by a user are easy to change, add to, or adjust.  A digital resume is a flexible device that offers help to visualize a personal career while being easily accessible to a job market and social media.
We decided to look at five websites, Re.vu, Visual CV, Vizualize.me, Vizify, and ResumUp, and see how they compare. When first signing up with the site, [all but Visual CV] we suggest you sign in with LinkedIn to instantly create a profile. For some, logging in with Facebook, Twitter, and/or Instagram is also an option. Personal information, previous job titles and descriptions, and portfolios are extremely easy to add and change. All the sites offer various themes, styles, fonts, or background colors to create a unique and individual page. While each profile style varies and can be altered, most sites offer graphs, time lines, and other interesting graphics. Each virtual resume also offers various ways to promote your page. Here are some of the diverse and interesting features of these providers: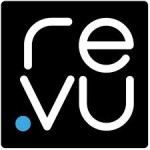 Re.vu offers interesting ways to promote your digital profile. Along with Facebook, LinkedIn, Twitter, and Google+ options, Re.vu offers custom QR codes, Search Engine placement, and embedded links. A personal QR code [a barcode of sorts] that leads to your personal page can advertise on business cards, physical resumes, and personal websites. Embedded links and Search Engine listing options are to improve your rank on search engines (Google, Bing, and Yahoo!) and increase online traffic your way.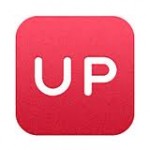 ResumUp.com has "My Career Plan". In this feature, you enter your current job and your goal job. ResumUp then provides all the steps, skills, and jobs that are necessary to reach your goal job. Another unique feature of ResumUp is that it can mine your LinkedIn or other social media accounts for relevant contacts. By going through current jobs or past job history of friends, ResumUp recommends who to look at or get in touch with that share the same job goals or have the dream job you wish to have. In this way, the site shows you who to take advice from,or who has paved the steps necessary to get the job you want.

Vizualize.me offers a much different approach to getting noticed. One of the choices to promote the site and your personal information is wearing them. Exactly how it sounds, Vizualze.me has a link to a site that allows a user to have parts of their virtual resume printed on a t-shirt to wear around. Furthermore, this site offers over 330 different social media outlets to share and promote your digital resume. This includes, but is not limited to, Twitter, Facebook, LinkedIn, Formspring, StumbleUpon, Tumblr, and Pintrest. This is the most customizable of the visual resume offerings.

VisualCV.com is directed towards finding a new job, and therefore offers a more detailed list of questions. While creating a profile, desired salary, target industries, and preferred job locations are examples of queries to help narrow the search of the perfect job.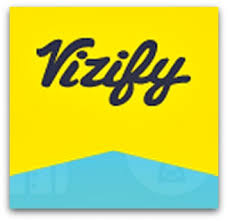 Because each site has unique approaches to creating and promoting a virtual resume, each site would be better utilized by different types of people. For this reason, we have decided which site is best for a professional and which is best for someone looking for a different look:
For those interested in more traditional views for an online resume, Visual CV is for you. While this site does not offer to link with any other social media site, Visual CV more than makes up with the amount of questions asked to get an appropriate description of the user. This website is much more traditional and wordy while the other websites feature more pictures and images. Customization options like changing background colors and themes are limited. Much more time is spent adjusting the information rather than the look. Visual CV also promotes the use of a portfolio to show previous work as well as professional videos to sell your image.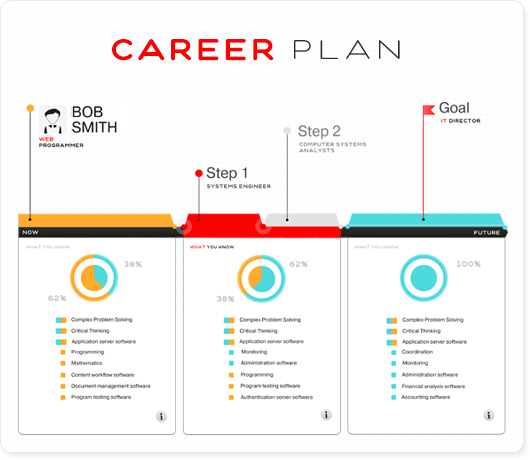 The remaining sites were geared more towards an individuals or students that want their information displayed in a creative and visual way. All four sites offered many of the same graphics and options but we think Visualize.me is the best for customization and display. Six different site themes, six different color schemes, options from the entire color wheel for name, title, background, and layouts, sixteen font choices for each part, and background color or images are all customizable for your virtual resume. The most complete career tool, though, is ResumUp. The Career Plan is an innovative way to visualize career paths and personal contact recommendation feature provides a vetted list of contacts that can support your next move.
While virtual resumes seem new and exciting, the question remains: are they worth the time to put into them? Although they offer different looks on the traditional resume, none of the websites seem to be finished in their quest to be a complete digital resume. Where some sites are lacking customization possibilities, others are still in-progress implementing downloadable PDF forms. For example, Vizualize.me is still working on a PDF form and ResumUp tells in their video that they are still working on more parts of their website. We believe that visual resumes are a good supplement to the standard resume and have potential for more adoption as their functionality and utility improves. They are something to keep an eye on as professional and student look to optimize and extend their online brand in the future.