The making of a career coach
This guy's walking down a street when he falls in a hole. The walls are so steep he can't get out.

A doctor passes by, and the guy shouts up, "Hey you, can you help me out?" The doctor writes a prescription, throws it down in the hole and moves on.

Then a priest comes along, and the guy shouts up "Father, I'm down in this hole, can you help me out?" The priest writes out a prayer, throws it down in the hole and moves on.

Then a friend walks by. "Hey Joe, it's me, can you help me out?" And the friend jumps in the hole. Our guy says, "Are you stupid? Now we're both down here."

The friend says, "Yeah, but I've been down here before, and I know the way out."

Leo McGarry, The West Wing: Noel (Season 2)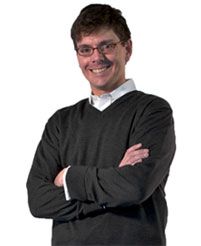 It didn't make sense. I followed the plan and did everything I was supposed to do. I differentiated myself with skills and experiences. I went to university and to graduate school, worked interesting jobs for interesting companies and eventually landed a corporate job a thousand new MBAs would have done anything to get.
I made some money, I took some interesting trips with my vacation time and I judiciously tucked a little away for retirement. I worked on important projects, earned professional respect and carved out a nice professional niche.
Trouble was that I did not enjoy my career. It wasn't anyone's fault. I just did what I thought I was supposed to do thinking that I would someday be assured by the "career universe" that I was on the path to personal fulfillment. But along the way, it turned out that I had fallen into a hole and I did not know how to get out.
Then along came a friend; a prior manager and my first real mentor. Over pizza and beer, I inadvertently shared with him my state of affairs. I didn't intend to. (Who wants to tell somebody that you look up to that you're scared and lost? Worse yet, what if that person judges you and makes you feel ashamed?)
Turns out I had it all wrong—so very wrong. He looked me in the face, put his arm on my shoulder and said, "I know you're nowhere right now. That's ok. I'm here to lift that burden, just for a little bit. I am your friend and your advocate and need you to know that I am here to listen and support you in anyway you need."
At that moment I didn't feel like Atlas any more, having to shoulder my whole world. I was finally able to set down the burden of my own life expectations as well as those of my family, friends and colleagues. He was just the friend I needed to show me the way out of my own proverbial hole.
Once I figured out it was ok to ask for help I looked at my options. After some rigorous internet research, I decided that my best move was to hire a Career Coach, someone who specializes in helping people to find and achieve their career dreams. They are a trusted ear, an advocate, a counselor, a strategist and an implementer. They believe in your aspirations, your potential and, most importantly, your happiness. Their goal is to help you realize all of it.
My experience with my own coach was a fruitful challenge that was also fun and invigorating. I eventually realized that a happy life for me was one where I could talk, listen, and enthusiastically help people feel safe while exploring their own opportunities to spend as little time in the hole as possible.
That's why I'm now Matt Casey, Career Coach, the guy who can help you out of your own hole.
Certified Career Coach (CCC) though the World Coach Institute
Twelve successful years of corporate experience in both profit and non-profit organizations
Extensive expertise in life sciences, health care, biotechnology, financial services and consulting
MBA with a major focus on Strategy and Marketing
Adjunct Faculty, Suffolk University, Career Planning and Management
CAREEREALISM.COM Career Expert
Business Advisor to Propel Careers, a networking, mentoring and career planning and development firm serving the Boston health care community
One year strategic marketing engagement with The Taproot Foundation, a pro bono consulting firm for non-profit organizations
Member of Career Advisory Boards for Boston University and Suffolk University
Member, Career Counselors Consortium Northeast
Member, National Career Development Association (NCDA)
Recognized as an Outstanding Alumni by the Feld Career Center at Boston University for continued support and guidance to undergraduate and graduate students
Advised hundreds of professionals and students across the country with career planning, resume development, personal branding and online profile management, job search, networking and interview preparation